I started Your Simple Hosting back in 2011 as a small hosting company, mostly reselling dedicated servers and hosting small local businesses and sports clubs' websites.
The announcement of Brexit back in 2016, which affected the GBP/USD exchange rate, impacted my business financially, making the company harder to run.
I left the old site up and running, not knowing what to do with it, I did consider selling Your Simple Hosting, but I said to myself, "there must be something I can do with the site."
My Moment of Inspiration
Here I was with this site, not knowing what to do, then it hit me why I don't take the knowledge I've gained running a web hosting business and working in IT for over 18 years and use it to help others.
Your Simple Hosting has been reborn out of the passion I have for helping others. I'm providing you with beginner guides, how-to guides, informational articles, and buyers guides
Product Reviews
Buyers Guides
How-to Guides
Product Comparisons
and much more!
I started off working on the helpdesk and moving up through the levels, so I have an excellent support background. I've worked with both private companies and government institutions.
Web Hosting
I've scaled back on my business, but I still host local business and sports clubs' websites that allow me to keep up to date with the background changes and new technologies.
Matt Cranfield MCP, MCSA
Website Editor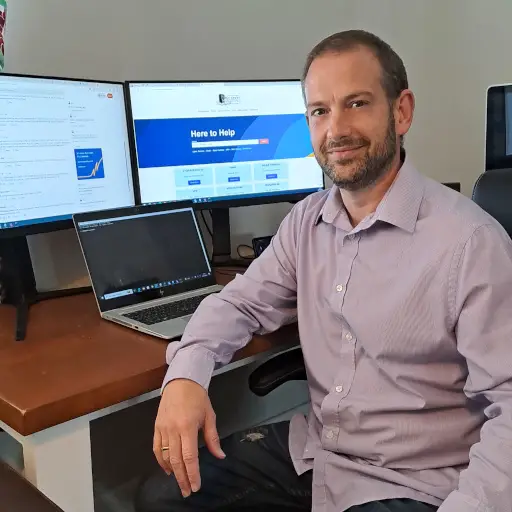 Matt Cranfield has worked in IT for over 20 years. Matt started working on the IT Helpdesk and has worked his way up, gaining a wealth of knowledge and qualifications.
With a profound passion for technology, Matt Cranfield quickly became a go-to expert for tackling complex IT challenges. His ability to translate technical concepts into easy-to-understand terminology has made him an invaluable asset to both private enterprises and public organizations. Matt's unique blend of technical ability and communication skills has enabled him to bridge the gap between IT departments and decision-makers, facilitating seamless collaboration and ensuring the successful execution of large-scale projects.