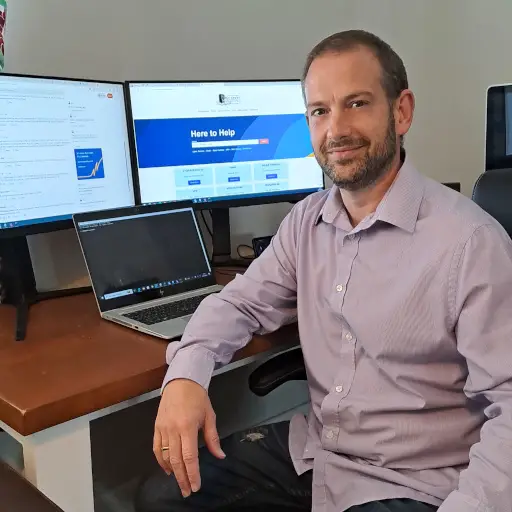 Matt Cranfield has worked in IT for over 20 years. Matt started working on the IT Helpdesk and has worked his way up, gaining a wealth of knowledge and qualifications.
With a profound passion for technology, Matt Cranfield quickly became a go-to expert for tackling complex IT challenges. His ability to translate technical concepts into easy-to-understand terminology has made him an invaluable asset to both private enterprises and public organizations. Matt's unique blend of technical ability and communication skills has enabled him to bridge the gap between IT departments and decision-makers, facilitating seamless collaboration and ensuring the successful execution of large-scale projects.
Throughout his career, Matt Cranfield has lent his expertise to various projects, leaving a trail of success. Whether optimizing IT infrastructure for global corporations or spearheading digital transformations for government agencies, he approaches each endeavor with an unwavering commitment to excellence and an unquenchable thirst for innovation.
Outside of his professional pursuits, Matt is an avid tech enthusiast. He continuously immerses himself in the ever-evolving IT landscape, staying on the cutting edge of emerging technologies and trends. This passion for learning and sharing knowledge is reflected in his writing for online publication.
Matt Cranfield is more than just an IT professional; he is a visionary who has made it his mission to shape the future of technology. With an impressive career journey, a dedication to excellence, and a gift for communication, Matt continues to inspire and guide the IT community toward new heights of achievement. His work is a testament to the transformative power of technology and the limitless potential of those who dare to innovate.
---
---