Bisecthosting is a popular web hosting company that provides reliable, trustworthy, and affordable hosting for websites, small businesses, and gamers.
While this web host focuses heavily on game hosting, a wide range of services are available.
However, as reliable as Bisecthosting is, what the company has to offer isn't for everyone.
If you've tried Bisecthosting but want to change your hosting, you've come to the right place.
In this guide, I will show you how to cancel Bisecthosting.
It doesn't matter why you want to cancel your Bisecthosting plan, and I'm here to help you get it done as effortlessly as possible.
I'll even show you some great Bisecthosting alternatives that might suit you better. Without further ado, let's get started!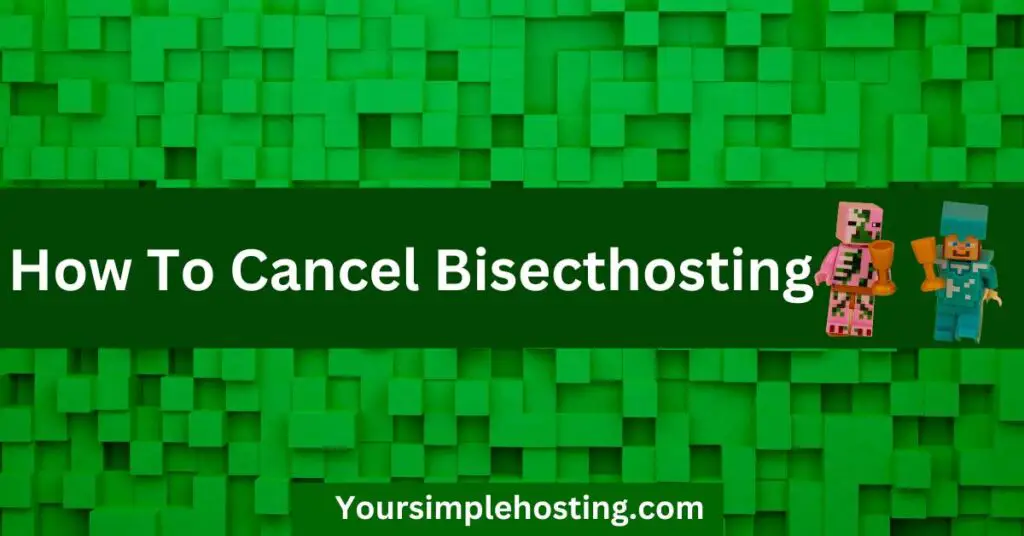 Table of Contents
Do You Need To Cancel Bisecthosting?
Before we show you how to cancel your Bisecthosting, it is important to assess your needs and evaluate whether canceling your server or not is actually a good idea.
If you're considering leaving Bisecthosting because of a problem with your server, you might want to contact Bisecthosting first.
The Bisecthosting team might be able to find a solution that works for you.
They might also be able to change your server to fit your needs. More often than not, the Bisecthosting team will be able to solve any problems you have.
It is also worth noting that once you've canceled your Bisescthosting account, your server and all its associated data will be permanently deleted, so carefully think about your decision first.
Why Might You Want To Cancel Bisecthosting?
You probably want to leave Bisecthosting for several reasons, but some might not be necessary.
To help you make a better decision regarding whether or not to cancel your Bisecthosting, I've listed some of the most common reasons why people leave the company below.
If you're experiencing some of these issues, canceling might be the right choice.
Premium plans are too expensive
Bisecthosting doesn't feature dedicated IP addresses
No telephone support
Limited features with the budget plan
You've found a better hosting solution for your requirements
Canceling Your Bisecthosting Server
Now you've had a good think about why you want to cancel Bisecthosting, I'm going to show you how to do just that.
You'll be very pleased to hear that canceling a Bisecthosting server is a very straightforward process.
You can cancel your Bisecthosting server in just seven simple steps. To make your life easier, I've detailed each step for you.
If you're certain that you want to cancel Bisecthosting, follow these steps:
Log into the billing panel on the Bisecthosting website.
Once you've logged in to the billing panel, head over to the Services tab on the top menu
Next, click Active on the server you want to cancel.
Bisecthosting will present you with a cancellation option when you've done that. To start the cancellation process, select the Submit Cancellation icon.
You will now be asked to select a reason for canceling your server. After entering your reason, you will need to click Cancelation Type and choose one of the following options:
Immediate – Your Bisecthosting server will be canceled within 24 hours of your request.
End of Billing Period – Your Bisecthosting server will be canceled after the current period ends.
Once you've selected the cancelation type, you can complete your request by selecting the Submit Cancelation button.
Your request will be sent to Bisecthosting, and you will receive a confirmation page and a cancellation email.
Canceling Your PayPal Subscription
If you pay for a Bisecthosting subscription via PayPal, you must cancel your payments on your PayPal account.
This will ensure that PayPal doesn't send more money to Bisecthosting after you cancel your plan.
You can do this in two different ways, both of which are listed below!
Method One
Log in to your PayPal account.
Select the Settings icon at the top of your dashboard.
Select Payments.
Click the Manage Pre-Approved Payments icon.
Click Cancel on the Bisecthosting payment and follow the instructions.
Method Two
Log in to your PayPal account.
Hover over your name and select Account Settings.
On the left side of the menu, select Money, Banks, and Cards.
Scroll down until you find Set Automatic Payments.
Filter your payments by Active.
Select the Bisecthosting payment.
Select Cancel.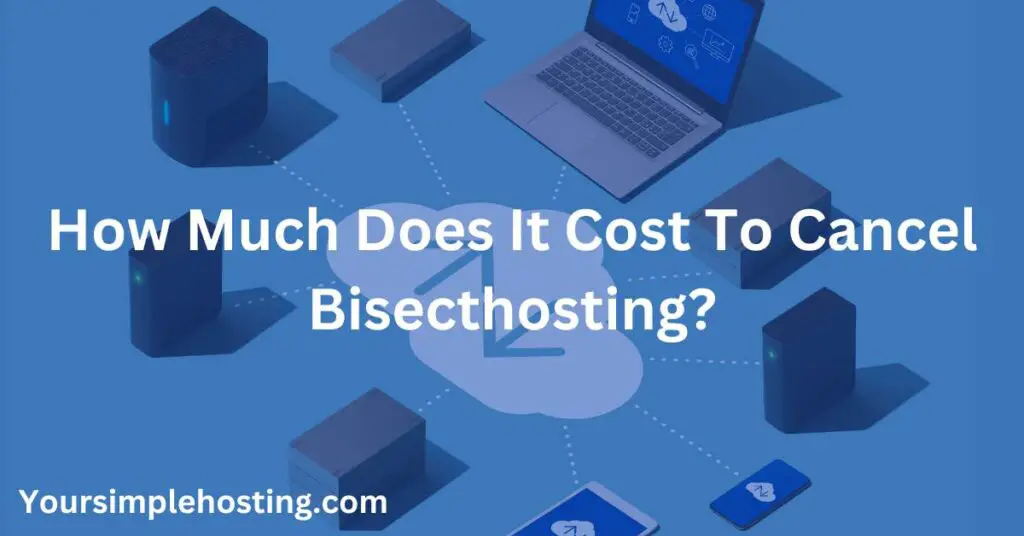 How Much Does It Cost To Cancel Bisecthosting?
You might be pleased to know that you don't have to pay to cancel your Bisecthosting server. No subscriptions or contracts are required to use any of Bisecthosting's features.
Therefore, customers can cancel their server free of charge whenever they want. However, no refunds will be given for the remainder of your billing cycle.
Can You Get A Refund From Bisecthosting?
If you've used the Bisecthosting platform for a while, you won't be able to get a refund for their services.
However, you might be able to get a refund if you're new to the platform.
The Bisecthosting policy states that customers can "request a refund within three days of the purchase date".
In this case, users will be given a full refund. If three days have passed, you won't be eligible for a partial or full refund.
Bisecthosting Alternatives
I want to finish this guide with a list of some of the best Bisecthosting alternatives now that you've left the platform.
If you're looking for another hosting platform to join, I highly recommend one of the web hosting companies below!
Apex Hosting
MCProHosting
Nitrado
Shockbyte
GoogieHost
Aternos
Realms Hosting
Frequently Asked Questions
Who Started Bisecthosting?
Bisecthosting was started in 2011 by Max Podkidkin and Andy Blatchford. The two founders had a previous career in Minecraft server hosting, so decided to found Bisecthosting.
How Many Games Does Bisecthosting Support?
Bisecthosting currently supports more than 25 different games. By far, the most popular game Bisecthosting supports is Minecraft.
Final Thoughts
In this guide, I've shown you how to cancel Bisecthosting easily. Now you know what to do; all you have to do is decide whether you want to leave Bisecthosting or not.
If you do, follow the steps in this guide, and you can cancel your server in no time. You could then join one of the alternatives from our list.