So, you got your business to flourish and are now stepping into the world of digital presence. As exciting as that may sound, building a website is not as easy as it looks. 
It entails the selection of various components. While basic options like choosing the color of your theme or the number of dynamic elements could be simple, many people who lack technical knowledge are often skeptical about choosing a web hosting platform for their organization. 
With myriads of options like dedicated servers, VPS hosting, and cloud hosting, it's easy to get flustered. All hosting companies have their own bells and whistles, along with having certain downfalls hidden via clever marketing.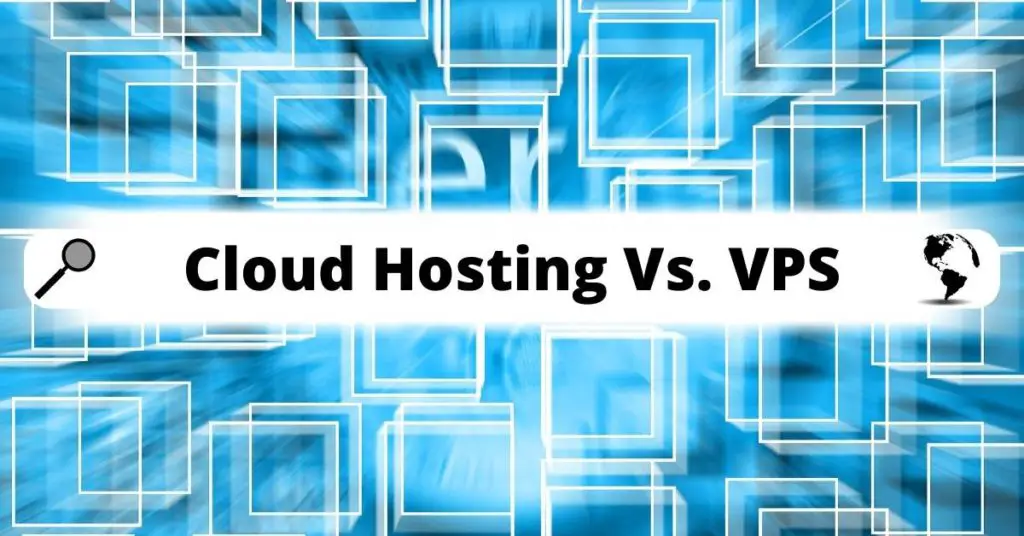 Therefore, to ensure that you make an informed and correct decision when it comes to cloud hosting Vs. VPS, I have listed all the crucial information you should know about each type of hosting. 
VPS Hosting: An Overview
A virtual private server, or VPS, is a kind of physical server that is bifurcated into many virtual server environments. Every physical server in this ecosystem has its environment. 
If a user has been assigned one section of a physical server, then they can configure and modify several allocated resources in that server without hampering others due to server partition. Needless to say, the enhancement of files and data between accounts is also prohibited. 
Virtualization software is embedded in multiple physical servers that grants root access to every admin for their own sub-server. Each physical server is programmed to act as a standalone server.  
The only potential downfall of a VPS-based server is that if one physical server crashes due to excessive traffic, the whole system suffers. 
An easy analogy for this situation can be formed as follows: 
When you make multiple user accounts on your mobile device: While each account has different sets of data, they all have their own individual VPS hosting correlating to a parent device. 
When you rent an apartment but only have access to a specific room for yourself
VPS hosting is further divided into two parts.
Managed VPS Hosting 
This kind of web hosting includes all your management needs. Your hosting company takes care of all aspects like managing multiple servers, setting up tools, and running your website. 
Unmanaged VPS Hosting
This web hosting requires you to manage all your technical areas without any interference from a third-party hosting provider. 
Click here to know more about these dedicated hosting platforms. 
Virtual Private Server Pros And Cons
The first feature that attracts users to VPS hosting is cost-effectiveness. Unlike a cloud hosting provider, they save you from additional costs that come into play when buying software licenses or paying someone to run and maintain your server resources. 
These virtual servers are also capable of handling infrastructure problems. If, in any case, your physical server fails, the problem is automatically detected, leading to zero downtime for the users. Therefore, these VPS hosting solutions are also highly reliable. 
Unlike DIY models with limited performance capabilities, dedicated server counterparts integrate their systems with cutting-edge computer hardware that implements various storage layers in its architecture. They can also be equipped with the latest multicore neural engines to provide breakneck speeds.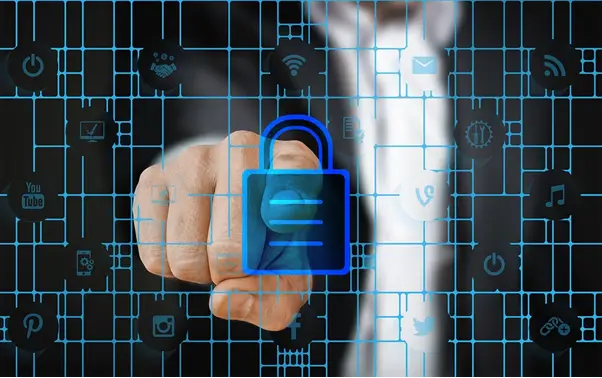 If you are worried about security breaches, private servers have you covered. They feature inherent security levels that are amped up using security operations built using cloud servers. These VPS hosting services contain server templates that can be activated with a simple click. 
If you are going to work with multiple virtual machines, then you might fall prey to licensing issues. With VPS hosting, the cost of licensing is already included in the monthly billing. Therefore, providing a clear avenue for tracking costs. 
VPS hosting offers flexibility in terms of scaling. Be it scaling-in or scaling-out – you can always customize things like memory, CPU, and disk. 
Sharing a server may have some limitations in terms of hardware. Due to the presence of multiple users, some people can receive slow output and a high uptime during peak periods. If you are relying on RAM to iterate a function, a data log jam may also prohibit ideal usage. 
If you decide to go with unmanaged VPS hosting, you have to go through a boatload of tasks such as site maintenance, software installations, and loading software patches.
If other people on your server are hacked, then your site may be affected as well. Although most hosting providers will get you top-notch security, it is still possible. 
In comparison to cloud hosting, VPS is considerably less scalable. Furthermore, if you aim to run programs that take up heavy disk I/O, then a physical dedicated server is better for you instead of a VPS hosting. 
Cloud Hosting: An Overview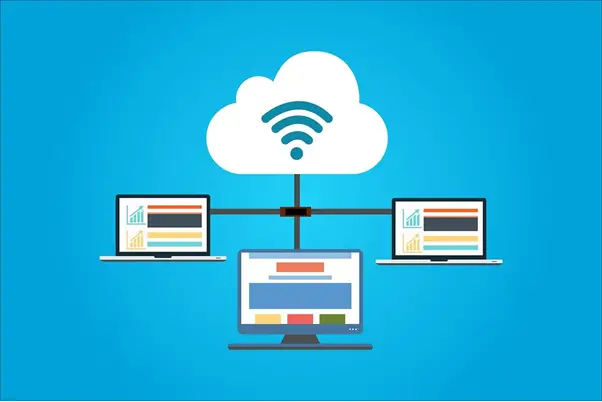 Cloud hosting is another iteration for a giant VPS network with unlimited virtual machines. These machines are connected using a network of physical servers. It differentiates itself from VPS hosting by spreading your resources across multiple physical servers. 
To understand this in simple terms, consider a scenario where you live in a house but share one common area with other people. Whenever you start to feel suffocated in one room (high traffic), you can migrate to other areas as all your resources are scattered across a wider area. 
Cloud Server Pros And Cons
With a cloud hosting service, you can easily expand your server resources without needing a grant from your hosting provider. Their website management panel allows you to customize every little aspect easily. 
Cloud hosting providers offer an adjustable pricing structure. This means you can increase your resources when the traffic spikes and reduce it afterward and still just pay for the time you increased the resources. 
Cloud hosting provides encrypted and well-established infrastructure. This translates to a high grade of security. You can also backup your data. Thanks to its multi-server configuration, disaster recovery is like a cakewalk. 
Another obvious benefit to cloud hosting lies in its effective price-to-performance ratio. Cloud hosting costs less but also lets its users enjoy the benefits of high-end server hardware. 
Staying on the same server as others can allow organizations to share the responsibilities of an individual worker to a larger team instead. You can amp your bandwidth without going through complex and expensive updates. 
Providing cloud hosting plans for those who travel or work remotely is also enabled due to the ability of cloud hosting to integrate smartphone analytics into the database. 
Data consistency is key to every error-free workflow. Since all the data on a cloud server is stored in the same format, every user sees the same information without any discrepancies. 
One of the biggest advantages of cloud hosting over VPS hosting stems from automatic updates. These systems can update themselves, saving you from transitioning to a slow and manual company-wide upgrade. 
Cloud Hosting Vs. VPS: Category-Wise Winners
Security (Winner: VPS) 
The last message that a programmer wants to see on their window is "You have been hacked!" While citing valuable resources on an encrypted database may seem like a safe bet, there are always some loopholes that can be exploited. Hence, choosing the most secure hosting is highly imperative.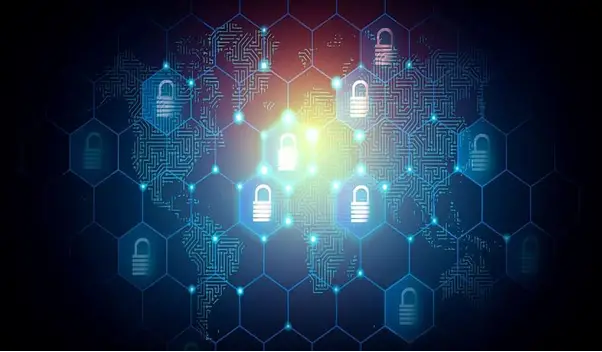 VPS exceeds cloud hosting in terms of security. Unlike shared hosting, you can operate your VPS privately without the interruption of any website looking to share the same physical server. 
Cloud hosting, on the other hand, is more vulnerable to malware and attacks due to its complete online function. 
Attacks on both systems can be avoided if you go for premium web hosting providers that take user security seriously. 
Performance (Winner: Cloud)
If you want faster load times and smoother functioning, then the cloud takes the clear edge. In the case of VPS hosting, if more than a few websites on your server face high demand, the performance starts to take hits. This can be avoided by choosing a plan with a higher memory and CPU option. 
Cloud overcomes this issue by bifurcating the resources between various servers. Not only does this guarantee impressive uptime, but it gives you untapped access to information too. 
Price (Winner: Depends On Your Requirements) 
Both of these services will cost you less money compared to the likes of a dedicated server. However, among each other, both cloud as well VPS hosting cost nearly the same for the same configuration. The price usually comes down to the requirements posed by each user. 
Scalability (Winner: Cloud Hosting) 
Cloud-based services can quickly transition from one set of needs to a broader base. If you are running an e-commerce store or drop a blog that goes viral, you may notice higher traffic numbers. With VPS hosting, the server output you are getting is capped. If your website undergoes a quick fluctuation in terms of traffic, then the chances of frequent crashes are higher. 
Customization (Winner: VPS)
VPS takes the crown in this aspect. Having root access to the server proves to be beneficial by giving you control over the server software and the OS. In the case of cloud hosting, since the resources are mostly decentralized, customization upgrades usually require some technical skills and time.  
Virtual Private Servers Or Cloud: Which Web Hosting Is Best For My Website? 
If you are inclined towards flexibility and higher performance, then going for cloud-based hosting would be a better idea. VPS hosting is more suited for enterprises that have outgrown their shared hosting plans. It allows you to control your website in a better way. 
Go for VPS if: 
You have a complex website with many layers and want to empower the programmers working on it. 
You have consistent but high levels of traffic. 
You have an idea of the bandwidth that you will require. 
You need to run custom plugins and scripts on your website. 
You need direct authorization from the server to install and maintain specialized software.
Go for cloud hosting if: 
The traffic levels on your website keep changing every month and don't follow a consistent trend, for example, an e-commerce store with seasonal traffic spikes for some particular products. 
You want to be able to scale your hosting plan easily due to expected network outbursts in the future. 
You want to save incoherent expenses and only pay for what you need. 
Features At A Glance 
| | | |
| --- | --- | --- |
| Features | VPS Hosting | Cloud Hosting |
| High Availability  | Yes | Yes |
| Unlimited Resource Allocation  | No | Yes |
| Ability To Cope With Sudden Traffic Fluctuations  | No | Yes |
| Scalability  | No | Yes |
| Dedicated/Specialized Software Support  | Yes | No |
| Can Be Customized Easily  | No | Yes |
| Hosted Across Various Servers  | No | Yes |
Best Hosting Avenues: Expert Picks 
| | | |
| --- | --- | --- |
| Name  | Platform | Highlight  |
| Hostinger  | VPS | Available for both Windows and Linux Excellent support service  |
| Liquid Web | VPS | Relatively faster than other hosts in the industry  |
| Siteground  | Cloud | Auto-scalable Can be customized easily  |
| ScalaHosting  | VPS | Free website migrations Cyber security shield |
| InterServer | VPS | Economical pricingSupports all major operating systems  |
| Cloudways | Cloud | Excellent support service which can maintain, manage, and keep your website updated without any hassle  |
| FastComet | Cloud | SSD-based servers Fast setup Automatic backups |
Conclusion
For tech-savvy and heavy users, VPS hosting is the way to go. Whereas, for a new organization that is looking to scale quickly and requires smooth performance, cloud hosting is the best option. 
In the case of cloud hosting, you get a responsive website with less uptime that can handle sudden surges in traffic easily. Doing what your rival or internet neighbor is doing might not be the best idea in this case. If you recognize your personal requirements, then you will be able to provide better service to your customers. 
As mentioned above, each of these hostings has its own set of pros and cons. It is tough to beat VPS hosting in terms of security and customization unless you go for a dedicated cloud server. But then again, a dedicated server will cost you way more than these options.