Radmin VPN is an advanced and secure virtual LAN (Local Area Network) service that allows its users to access remote websites, servers, and computer networks.
This VPN provider gives you the ability to tap into secure networks remotely. On top of this, this AES-256-bit encryption service is free for all users! But unfortunately, there is a lack of information about their privacy policy and VPN protocols.
But how does it pit against the standards of other VPNs? Is Radmin VPN secure and reliable enough to be trusted?
Stick till the end of this Radmin VPN review to find out!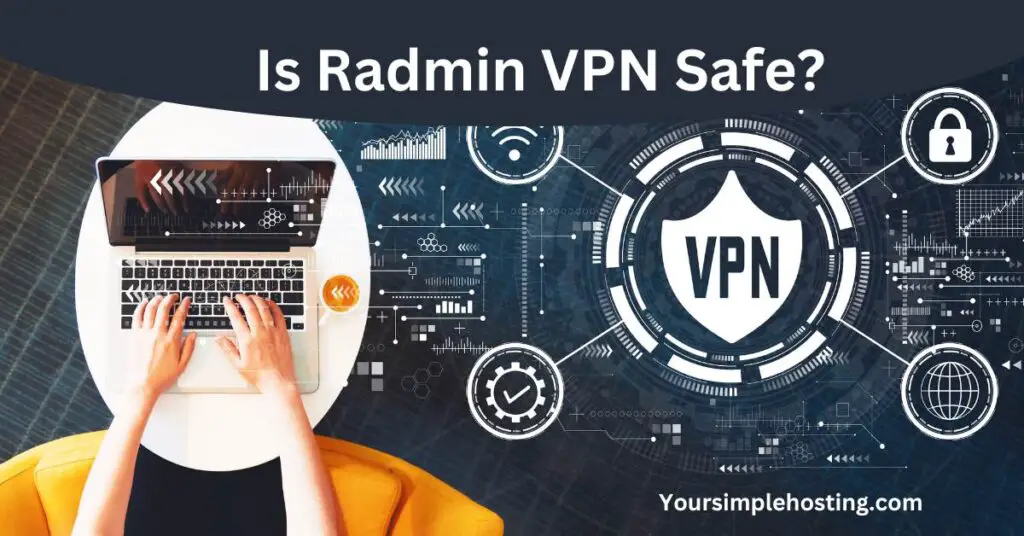 About Radmin's Free VPN Service
Launched by the Russian company Famatech in 2016. Radmin VPN is integrated with Famatechs other product, Radmin, which many leading companies use. Famatech was founded in 1999 and has created many award-winning software products.
 Radmin VPN offers a wide range of features, including encryption to protect data from being intercepted, data compression for better bandwidth performance, and virtual private networks (VPNs) for creating secure connections between two or more points over the internet.
With the AES-256 cipher, you can join or build as many networks as you wish. Radmin operates out of the British Virgin Islands despite being backed by a Russian company.
This 100% free service does not require any free trials or credit card info for signing up.
Key Features
The primary benefit of Radmin VPN is its ability to provide fast, reliable connections. In addition, it uses secure encryption algorithms such as AES-256 to create a secure tunnel between the user and the remote computer.
Radmin VPN offers data compression, speeding up downloads and reducing network load times. This is especially useful when accessing large files or streaming multimedia content over long-distance connections.
Did you know? Radmin is simply an abbreviation for 'remote administrator.'
Pros of Radmin VPN
Encryption methods used for data protection in Radmin VPN include AES-256, an industry-standard security protocol widely used by other providers as well.
Completely free of cost and compatible with Windows 7, 8, 10, and 11.
Radmin VPN offers fast, reliable connections with minimal latency. It uses data compression technology to ensure that data transfers are as efficient as possible, and its servers use AES-256 encryption for maximum security.
The speed of Radmin VPN can vary depending on your location and the distance between you and the server. However, users can expect speeds of up to 100 Mbps, which is more than enough for streaming and other online activities.
Radmin VPN has a no-log policy and can install its updates automatically.
Cons of Radmin VPN
Radmin VPN does not have the same level of features as many other VPN services. It lacks support for some popular protocols, such as IKEv2 and SSH, which are often used by users looking for more secure connections.
Additionally, Radmin VPN does not offer the same level of customer service as other VPN providers. Although its website offers detailed documentation and customer service channels, the customer support team is limited, and users may have difficulty getting technical assistance.
This VPN does not offer dedicated IP's, which means you will not be able to avoid Netflix IP blacklisting, CAPTCHA pop-ups, etc.
In-Depth Testing
Here are some key metrics you should consider before opting into Radmin's service.
Speed: 3/5
Your VPN should easily retain most of your original speed despite heavy encryption, and Radmin does just that. However, since this VPN doesn't secure Internet surfing or other activities, comparing its speed with conventional VPNs like SurfShark might not be fair.
However, you can expect a consistent speed of 90+ Mbps when it comes to gaming. On the downside, you might be at a disadvantage if you are connected to a network that can provide over 100 Mbps of speed since the max speed limit is capped at 100 Mbps. Overall, you can expect lag-free performance without any frame drops on this network.
User Interface: 4/5
Their interface is quite beginner-friendly, with only customer support being the minor caveat. On visiting their website, all you need to do is click the 'free download' button, and the download will begin automatically.
Since they do not ask for any free trials or payment info, the onboarding process is also easy. However, we did miss the lack of a personal dashboard on their website.
You can install Radmin VPN by following these steps:
Go to their website and click 'free download.'
Wait for the app to download.
Once the download is complete, tap on the file to launch the installation wizard.
Follow the instructions on-screen.
Another good point is that their website is free of complicated menus, and everything is in front of you. Furthermore, their main screen only has an on/off button along with the name of your computer and your IP, which gives their platform a minimalistic and clean look.
You can also tweak the appearance by tapping on 'System' in the top left corner. This lets you:
Use a proxy server
Enable auto-updates
Change the language and color theme
Privacy: 2/5
Radmin VPN comes with a zero-logs policy and uses AES-256 encryption. However, the company does not disclose the protocols they have employed, nor does it properly hide your IP address. The fact that their parent company is Russia, might also seem concerning for some users.
Upon checking their privacy policy, you can see that they have just given a basic outline of general practices they follow. This document also states that they can track your domain, IP address, browser type, and operating system.
Additional Features 
Radmin offers a decent package, coupled with their '100% free service without any hidden costs', which appears to be quite a good offer. They also have a ticket support system, setup guides, and troubleshooting manuals to help solve customer issues. For more help, you can join Radmin's discord server.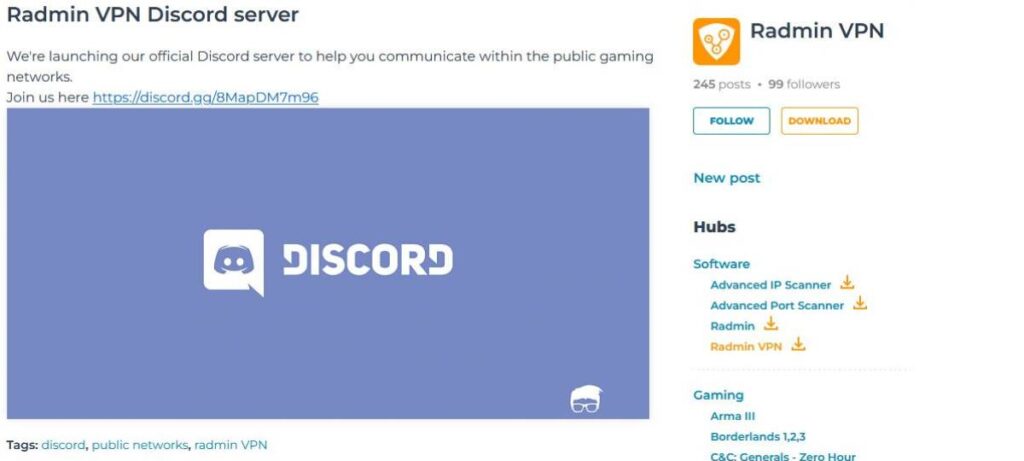 Is Radmin VPN Right for You?
Radmin VPN is only compatible with Windows 7/8 or Windows 10/11. Mobile users and users from platforms like Linux, and Mac, cannot use this service. If you head over to Radmin's website, you will see that they claim their service is best suited for:
Gamers
People looking to access a computer protected by a firewall
Companies or enterprises
Users in these categories will benefit from the service since it is a conduit to secure external networks. Getting remote resources without compromising speed is crucial for such users. Furthermore, this is an easy-to-use software that can easily bring together distributed teams.
With features like uncapped data, a free distribution model, and no limit on the concurrent users on a particular network, Radmin VPN has created a value-driven and welcoming platform for all its users. You get:
24/7 customer support
No-logs policy
Faster speeds and more reliable connections
AES-256 encryption for data protection
Unlimited bandwidth
Unlimited simultaneous connections
Conclusion
Radmin VPN is an ok choice if you are looking for a secure connection at an affordable price for gaming. It offers fast and reliable connections with minimal latency, and its encryption protocols are industry-standard.
Before signing up, the lack of information about what protocols Radmin VPN uses or the minimal information regarding privacy and user data should be considered.