If you want to start your web hosting business, you've found the right article!
Below, I will show you how to earn money by reselling web hosting without worrying about the technical aspects of managing servers.
Without further ado, let's learn how this web hosting works, review the pros and cons of this business venture, and discuss how to start your web hosting business.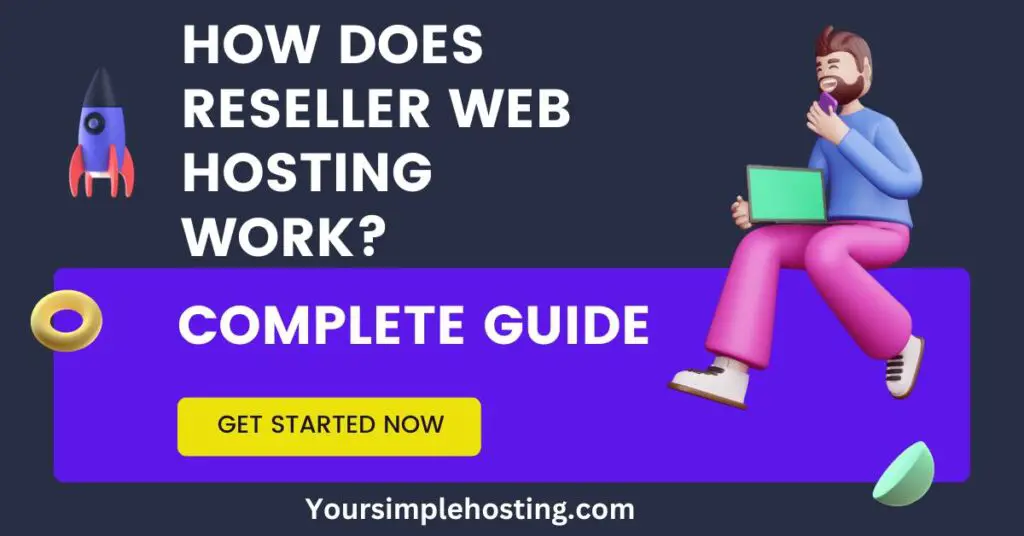 Table of Contents
What Is Reseller Web Hosting?
Imagine purchasing hosting services from a popular web hosting provider and reselling them to your clients under your brand. That's what reselling web hosting is all about.
You become a middleman between your chosen web host and users; as a middleman, you don't need to worry about the technical aspects of server management.
Once you become a reseller, you should concentrate on growing your brand and offering excellent customer service to your users.
If you go down this path, you can create your hosting plans and set prices. It's an excellent opportunity for entrepreneurs to enter the web hosting industry without investing much money and learning about managing servers.
How Does Reseller Web Hosting Work?
Reseller web hosting is a hosting model that enables individuals to buy hosting services from a reputable hosting provider and resell them to their users under their brand.
Here's a breakdown of the whole process:
You sign up for a reseller web hosting plan from your chosen hosting provider. This plan usually includes a certain amount of bandwidth, disk space, and other resources you can transfer to your users.
You craft your hosting plans and packages and set your prices and features. For instance, you can provide various services, including shared, VPS, and dedicated hosting, each with unique resources and pricing.
You advertise your hosting services and attract users. You can build your identity and reputation in the hosting industry using your brand name and logo.
You manage the hosting accounts of your new clients and offer 24/7 customer support. As the reseller, you should handle all customer inquiries and technical issues.
You pay a monthly or yearly fee to your chosen hosting provider for your bought hosting services. However, you can charge your users whatever you like and make a profit.
Pros and Cons of Reselling Web Hosting
Reselling web hosting can be a great way to start a business and make money without managing servers. However, like any business model, it has pros and cons.
Pros
Low initial costs: Reselling web hosting doesn't require a lot of initial investment, making it perfect for individuals looking to start their hosting business on a budget.
You don't need any technical expertise: If you partner with a trustworthy hosting provider, you can leave server management to the experts and focus on advertising, growing your business, and offering customer support.
Scalability: If you opt for this business model, you can start small and scale your business over time.
Custom branding: You can create your brand and identity and offer hosting services under your name and logo.
Flexibility: You can set prices, craft hosting plans, and choose which features to include in each hosting plan.
Cons
You have limited control: As a reseller, you don't have any control over server management, security, and uptime. Therefore, if the web host experiences technical issues can affect your users and reputation.
Narrow profit margins: As a reseller, you should mark up the hosting services to earn money, which can restrict your profit margins.
Customer support: As a middleman, you should provide 24/7 customer support to your users, which can be time-consuming and stressful, and requires some technical expertise.
You must pay for ads and building your brand: You're responsible for advertising your business and attracting sales, which costs money.
Reputation: You will be selling hosting services under your brand and logo. This means your reputation is closely tied to your chosen hosting provider. Therefore, if the web host has a bad reputation, it can reflect poorly on yours.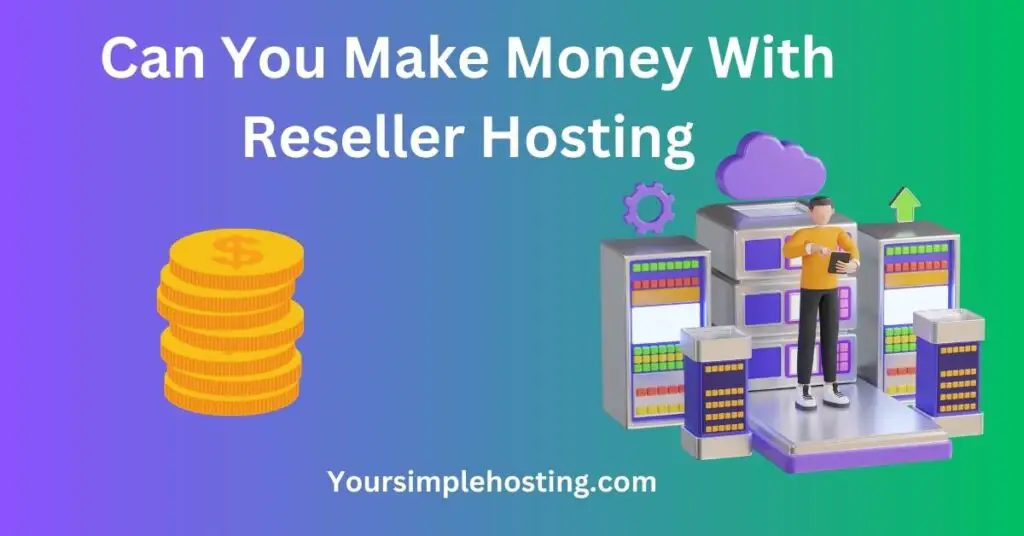 Can You Make Money With Reseller Hosting: 4 Ways to Earn a Profit
1. Markup Your Prices
As a reseller, you can purchase hosting services from your chosen hosting provider at a lower price, then sell them to your users for more and earn money.
2. Craft Your Hosting Plans
You can craft unique hosting plans and sell each at a different price. This way, you can reach a wider audience and earn more.
3. Upsell Other Services
You can also sell SEO, website maintenance, or website design services and earn even more.
4. Follow the Steps of Popular Web Hosts
If you visit the website of popular hosting providers, you will notice they all offer hosting plans on a subscription basis. I suggest that you follow their steps to earn money consistently.
However, it would help if you also built a strong community that will have your back.
In short, if you're on a budget and want to open your own hosting business, you can make good money by reselling hosting.
Like any other business, reselling web hosting has initial costs, but it's worth a try. Initial costs include buying hosting services, advertising your business, and offering 24/7 customer support.
Lastly, don't forget to register your business, get all the necessary permits and licenses, craft a privacy policy, and comply with various practices that protect user data.
Conclusion
Reseller web hosting is an excellent opportunity for people to start their hosting business without the overhead costs and technical knowledge required to manage servers.
By partnering with a reputable hosting provider and reselling hosting services under your brand, you can earn a steady stream of revenue and provide a valuable service to your clients.
With the knowledge gained from this article, you can take the first step toward having a successful hosting business.